You know, I'm certain each one of us Realtors has a bag full of stories about GREAT SHOWINGS GOING BAD BECAUSE OF THE NEIGHBORS...don't we?
Most of us have neighbors. How many times have you had a next door neighbor approach you during a showing to give you their two cents?
How many times have they actually helped?
In the beginning of the summer I had a very interested party in a Waterfront listing and a strong second showing. Sitting right on the water was a second lot that was included with the sale of the home. We were walking the lot and admiring the view and out comes the next door neighbor.
Regular greetings insued. My client then asked the ten dollar question...does it ever flood here?
"Oh yes, said the man. The water has been under that house before (house on stilts) and it comes way up here when it rains a lot."
My face scrunched up pitifully and a big "HUH?" was about all I could say. I knew better.
Out comes his wife. Regular greetings insued.
The conversation resumed and the wife said, "It has not! Hubby (name withheld) you're dreaming! That water was never that high. In fact the only time it ever came over the bulkhead was back in 1996!"
THEY GOT INTO AN ARGUMENT RIGHT IN FRONT OF ALL OF US!
YIKES....
A REAL ARGUMENT. "YOU OLD FOOL/YOU OLD WOMAN" KIND OF ARGUMENT.
Meanwhile back at the ranch my clients and myself began to distance ourselves and headed back to the property. Quickly saying our good-byes.
After consulting with the listing agent I confirmed that the water had never been that high...but my clients...needless to say decided against the house.
I now keep my radar up and running while showing. I attempt to diminish the possibility of "running into the neighbors" as much as possible.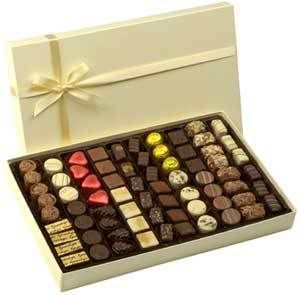 That's kinda like a cheap box of chocolates. You never know what you're gonna get! Beware of the neighbors!
Forest Gump was a very smart man!
Later in the rain~Deb
WHAT'S YOUR STORY?
       
**********************************************************************************
Check out my website at: www.debs-realestate.com.