Dear TLW, The Lovely Wife,
Please allow the power of prayer in numbers help to heal you and bring you strength. YOU, and especially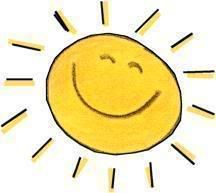 YOU are the one that intrigued me to blog with Active Rain. To see and feel your humor and attitude gave me a surge of energy that only sunshine can give.
Your inventiveness, creativity, humor, diverse knowledge and "PRESENCE" are sorely missed. I do not have a clue what you are going through. None of us do except for BB. All 100+thousand readers know, without a doubt, the love between the two of you. It is apparent in each and every comment.
I believe in the depths of my being that whatever is plaguing you will be defeated. With every thought and feeling you experience...please keep that a part of you. You can win and God can wait. We all need you.
My hat is off to you. Literally.
You earned the iconic Presence.
Please come back to us soon. Later in the rain~Deb
Hugs, TLW. Get well soon.
       
**********************************************************************************
Check out my website at: www.debs-realestate.com.