It's a general consensus that we are all watching our marketing and overhead dollars this new year. If you've not yet written your 2009 business plan it's still not too late. Whether you are a lone Wolf or a member of a huge Team your written plan is necessary for success!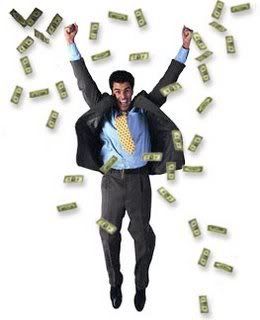 First of all what is your goal for the year? What is your required income and how do you plan to get there? Or, do you plan to find a new company or make a personal move this year? All of these "plans" of yours must be written down, analyzed and planned for you to get there successfully.
How are you going to cut costs without losing business? Which areas of your dollars spent are gaining you the most return? Is that magazine you are putting your listings in getting you enough leads to justify the monthly payment?
What and where are your leads coming from? Are the leads viable? Of the closings you have had in the year 2008~where did the leads generate from? Was it word of mouth or from your advertising? Does it pay you to maintain an office? What about the overhead? Did you receive enough traffic generated by the office itself to cover the costs and put money in your pocket?
We are becoming a virtual world. Active Rain is the proof in the pudding. We are making friends we would never have had the opportunity to meet without this huge network of "us".
Use it. Social networking requires nothing of you but your time and sincerity.
Maybe it's time to expand your world and spend less money!
1. Analyze.
2. Write it down.
3. Adjust plan accordingly.
4. Keep detailed records.
5. Don't be afraid to try something new.
6. Learn Network Marketing~it's the wave of the future.
7. Position yourself and stick to it.
And, don't forget to refer to your plan often. Track what is working and what is not and adjust the plan to your successes. Check and review in writing at a minimum of once a month to track your progress. If it's not working simply do something else!
Out with the old and in with the new! You will find you can become much more effective and spend less money.
Work smart~Not hard.
       
**********************************************************************************
Check out my website at: www.debs-realestate.com.