I'm so glad I have my Active Rain friends and co-workers surrounding me. These times they are a hurtin'. I believe that a rose displays as much beauty on a cloudy day as it does on a sunny day. It is all in how you look at the rose. Of course, there's the famous saying, "a rose by any other name would smell as sweet" and Shakespeare knew his writing. That's about all he knew but hey...we are not all good at everything.
I flashed back to one of the stories that meant so many giggles when my mom use to tell it to me and I decided to share it with you today.
THE GREAT DEPRESSION (and just what was so great about it)?
The Great Depression was an economic slump in North America, Europe, and other industrialized areas of the world that began in 1929 and lasted until about 1939. It was the longest and most severe depression ever experienced by the industrialized Western world.
Up until 1931 my Grandfather and his family consisted of Grandmother and 8 children living in Alice Texas. My family owned 400 acres, a home and farming equipment when the Great Depression hit. My Grandfather was unable to pay his balance to the bank before foreclosure to the tune of $300.00. Yep, that's it. $300.00. He could have paid all monies owed back if the bank had allowed him to harvest on time. But, they said, "sorry, gotta go." So, off they went.
They loaded the 1920 Model T Ford converted to a truck with all their personal belongings that would fit and 8 (eight) children. My mother being the youngest at age 3 had a mouth that never stopped!
What a chatter box.
Just like me. The traveling was slow and painful of course but they were headed up north to find work in factories and decided to pick cotton, fruit, and anything else they could do along their way.
They experienced flat tire after flat tire, hunger, and were spending the night on the side of the roads.
They finally came to the Red River to cross from Texas to the state of Oklahoma. Grandaddy was excited because the fields were full of work for them on the other side. He sat down with the children and explained what was about to happen.
The Red River had a toll bridge. Each vehicle that passed had to pay 10 cents per person to cross. "whew"
For them that was almost all he had. He explained to the children that they simply didn't have enough money to cross the bridge if they didn't hide and be very, very quiet. He arranged a tarp that covered all of the children in the back with their belongings and Grandaddy and Grandmother sat proudly in the front of the Model T.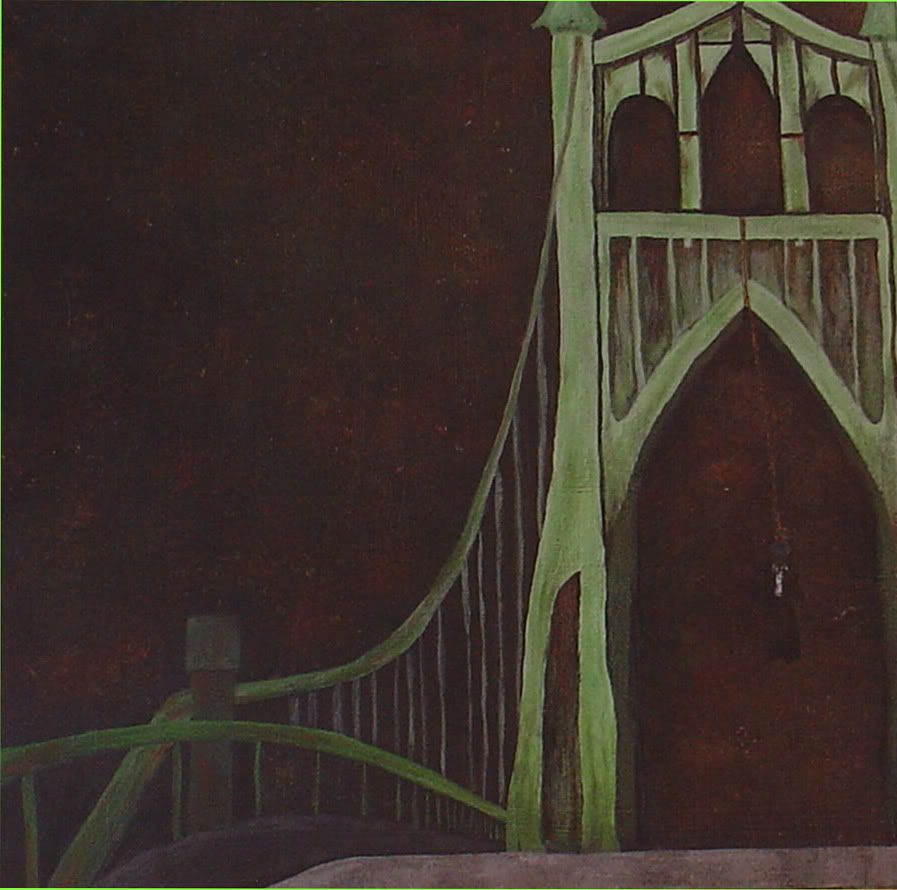 All children were settled and they began their journey across the Red River.
MOTHERS PERSPECTIVE: It was so hot. I could feel the sun beating on the tarp and smell something that wasn't so good and I just wanted out of there. I had to go potty and I was thirsty. I waited and I waited and I was certain it had to be over...
GRANDPARENTS PERSPECTIVE: We were in a start and stop line of cars. We finally got there. The man asked us how many and we answered TWO (2). He said, "that will be 20 cents please."
At that moment, my little mother threw the tarp back and screamed, "Daddy, are we there yet?"
Needless to say, the man at the toll bridge scratched his neck looking puzzled then asked...."and, how many children do you have back there?"
A full dollar later they were in Oklahoma. They were ready to build their future in the Great Depression. They had no money but they had love and children and a great hope for survival.
I really hope this brought a smile to your face and hope to your heart and an understanding of just how blessed we are. We are still the greatest Nation in this world and our futures are what we make them.
After thought: The land my grandparents gave up in Alice Texas is now an active part of the KING RANCH
known for its abundance of oil. The bankers knew this in the beginning and this may be why they took the land.
I love my family and my life and I wouldn't change it for all the oil in Texas.
I will be bringing more of their past if you enjoyed this. Thanks for reading.
No silver spoon in my mouth! Save your change...
Later in the rain~Deb
       
**********************************************************************************
Check out my website at: www.debs-realestate.com.